There are many restaurants in Isfahan city, including traditional, modern and etc., but maybe you please to find Chinese foods in these restaurants. In the following, we are introducing 4 Chinese restaurants in Isfahan:
Shab Neshin Restaurant of Isfahan
It's the time to keep away from the Isfahan restaurants that have traditional architecture and look at the other restaurants with different decorations, that are at the same time, attractive and lovely.
Shab Neshin Restaurant is one of these restaurants that despite of the most Isfahan restaurants, has an environment with Chinese decoration and many people visit this restaurant its beautiful architecture and decoration.
Although, in addition to decoration, Shab Neshin restaurant has delicious and high-quality foods that have been caused, it is being placed among the best restaurants in Isfahan.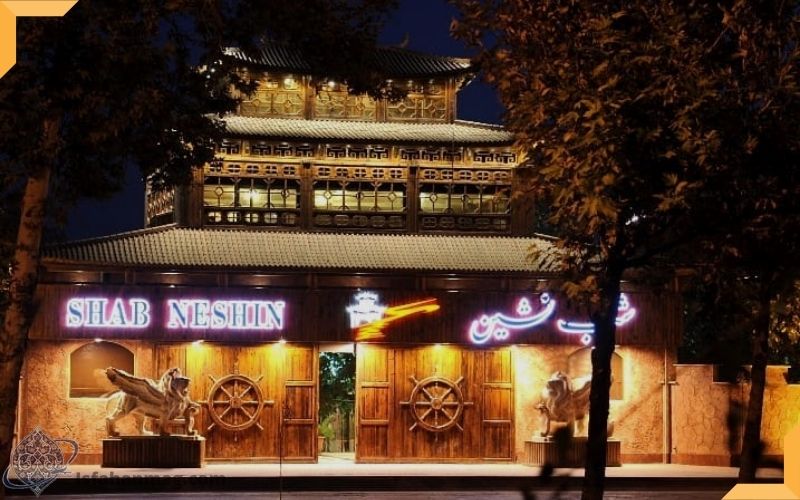 When we look at Shab Neshin Restaurant from the outside, we are faced with a building, which has a Chinese architectural style, and even at the top of the restaurant's entrance, the name "Shab Neshin" is written in the Chinese language.
When we enter the restaurant, we are faced with two environments, which are outdoor and indoor.
The indoor environment has elegant decoration and pretty chairs and tables are being put in the space.
Still, in the outdoor environment of the restaurant, in addition to flourishing and pleasant space, there have been seen many arbors with different capacities that their decoration is in Chinese architecture style.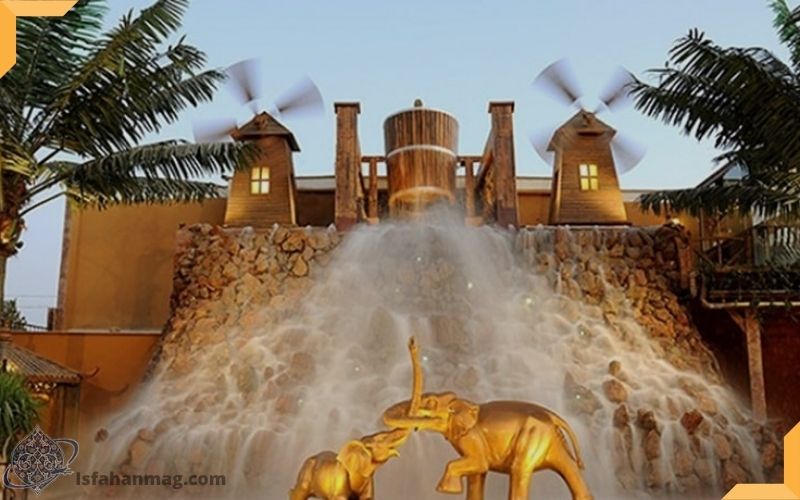 But when someone refers to the Shab Neshin Restaurant for the first time, he imagines that this restaurant is Chinese and can have the experience of eating Chinese foods in Isfahan.
But with seeing the menu of the restaurant, he will surprise at why the only Chinese food that is being served in this restaurant is Fettuccine and the other foods are Irani and Isfahani.
Read more: Isfahan Traditional Desserts
The address of Shab Neshin Restaurant in Isfahan
Shab Neshin Restaurant is located in the west of Isfahan.
For having access to the Shab Neshin Restaurant, you should first enter the Atashgah Boulevard and after taking a pass, which is 7.4 Kilometers, you will see the restaurant before reaching Amir Kabir Street.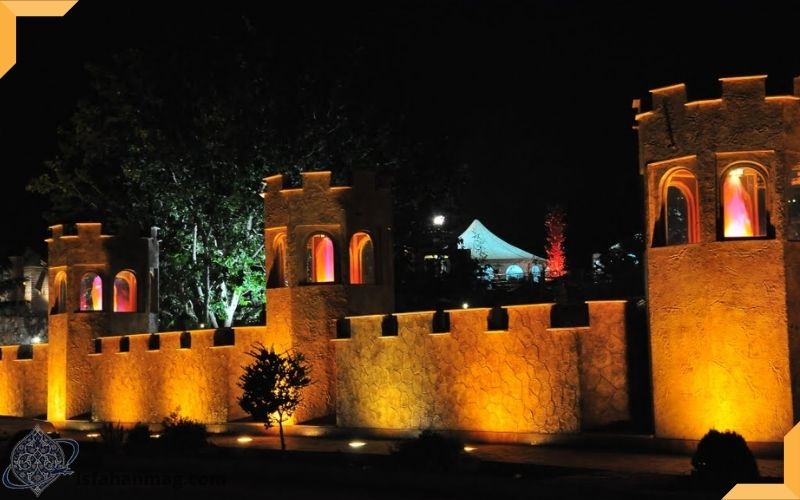 It must be said that the restaurant has private parking with sufficient capacity and even on busy days, there is a good place for parking adjacent to the restaurant.
The phone number of Shab Neshin restaurant in Isfahan: 031- 33393633
The working hours of Shab Neshin restaurant of Isfahan: every day from 11:40 to 16:30 and from 19:000 to 24:00
Celsius sushi
The first specialized center of sushi in Isfahan
Address: Tohid Miyani Street, Mehrdad Street, the division of Alley 3 and 5
Phone number: 09136006800
The reception hours: 17:00 to 00:00
Read More about: The best cafes in Isfahan
Fahrenheit restaurant
Address: Isfahan, Mir Street, the division of overpass and Nazar Intersection, between ally 14 and 16
Telephone: +983136670000
The working days: Saturday to Friday
Working hours: 11 to 24
Menu:
Sushi:
Chicken Crunchy Sushi
Sushi's Rice, Tempura chicken, cream cheese, sweet pepper, Oyster sauce 155 Toman
Sushi
Sushi's Rice, cream cheese, avocado, sesame, oyster sauce 186 Toman
Chicken roll (vegetable sushi)
Sushi's Rice, Nori (seaweed), avocado, carrot, cucumber, sweet pepper, green onion with walnut garnish
Tempura roll sushi
Sushi's Rice, Tempura shrimp, avocado, Dynamite sauce, oyster sauce 174 Toman
Philadelphia Roll Sushi
Sushi's Rice, salmon smoked, cream cheese, avocado, sesame, oyster sauce 188 Toman
Kingo
Sushi's Rice, filet of salmon smoked, cucumber, Nori, oyster sauce, dynamite sauce 125 Toman
Fahrenheit restaurant website: fahrenheit.menew.pw
Fresh station
Cafe & restaurant/ Isfahan City Center Mall No. F2-05
Isfahan city center, second floor
Reservation phone: 03136550405
Read more: Isfahan Food Souvenirs
Sushi:
Veggie Sushi
Sweet pepper, cucumber, carrot, avocado, pistachio cheese sauce
Crispy shrimp sushi
Shrimp, avocado, shrimp cheese sauce
Salmon mint sushi
Fish salmon, mint, cucumber, dried tomato, honey sauce
Salmon grill sushi
Salmon grill, ginger, onion
Magic dragon sushi
Salmon smoked, shrimp, avocado, cheese sauce, katsu fish eggs
Sushi ship
Combination of sushi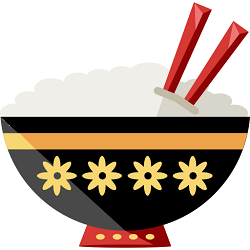 If you have experience eating in these restaurants, share it with us, Also, if you know other Chinese Restaurants in Isfahan, introduce us.