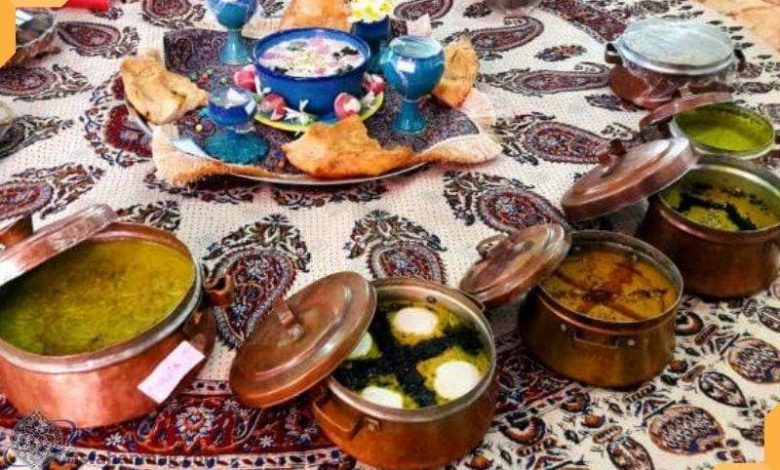 Isfahan is one of the well-known cities of our country in the world. One of the tourist attractions in Isfahan is the traditional foods of this region that it can be said, they are so unique and considered as a fresh and attractive taste for most of the passengers. We introduce a number of traditional and attractive desserts of Isfahan in this article; be with Isfahanmag.
Yogurt Feed
Yogurt Feed is the most popular dessert of Isfahan that is famous for the "traditional and noble dessert".
Yogurt Feed has a taste between sour and sweet and its color is very color yellow, due to the use of saffron.
If you have ever travelled to Isfahan, surely test the taste of yogurt feed.
Perhaps its appearance is like an Irani dessert-like Shole- Zard or saffron porridge, but don't get it wrong; yogurt feed is a very delicious and ample Isfahani food.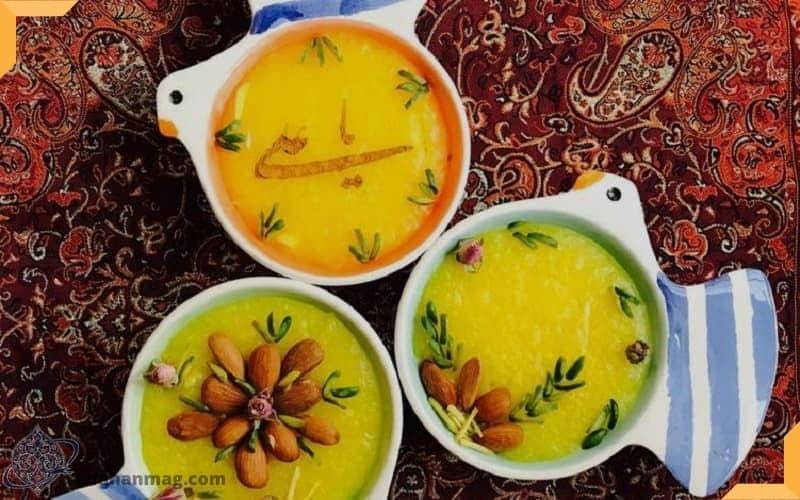 Yogurt feed is prepared from a combination of ingredients like:
neck meat without bone (for making a stretchy feed, you should use neck meat) dripped yogurt,
salt
sugar
water
rosewater
turmeric
saffron
pistachio
almond slice
barberry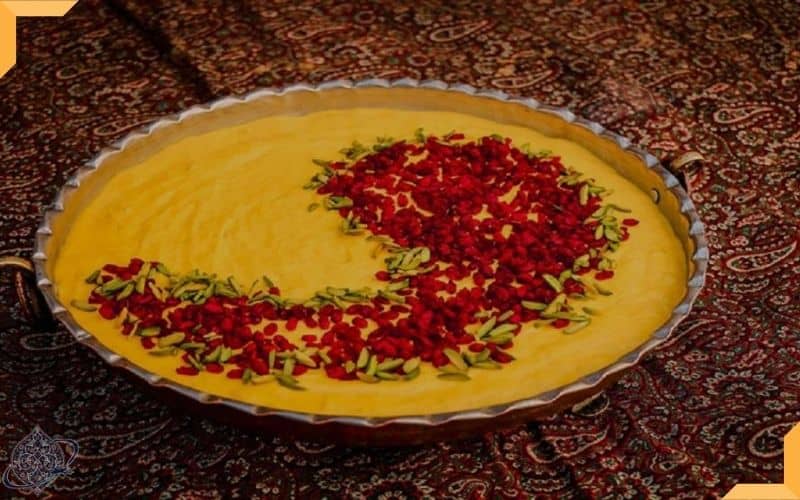 For cooking it, at first, put yogurt and sugar on heat; then, the beaten meat is added to it and again heat it.
In the end, the melted saffron and rosewater are being added to the mixture, and use the almond and pistachio slices and barberry to design it.
If you want to have well-cooked yogurt feed, you should put it for 24 hours in the refrigerator.
Read more: Chinese restaurants in Isfahan
Seven girls Sweet dish (Kaachi-e haft dokhtaroun, Bibi Hour)
Sweet dish (Kaachi) is one of the delicious and simple Irani desserts that is cooked in different cities of Iran. The texture of the Sweet dish (Kaachi) is so soft and silken and it is very similar to porridge. Sweet dish (Kaachi) is being prepared from wheat flour, rosewater and almond, and pistachio nut.
Why it is called seven girls Sweet dish (Kaachi-e haft dokhtaroun)?
Originally, the seven girls sweet dish (Kaachi-e Haft Dokhtaroun) is the name of a ceremony that sweet dish (Kaachi) is being cooked with the presence of seven girls and its story is rooted in mysteries.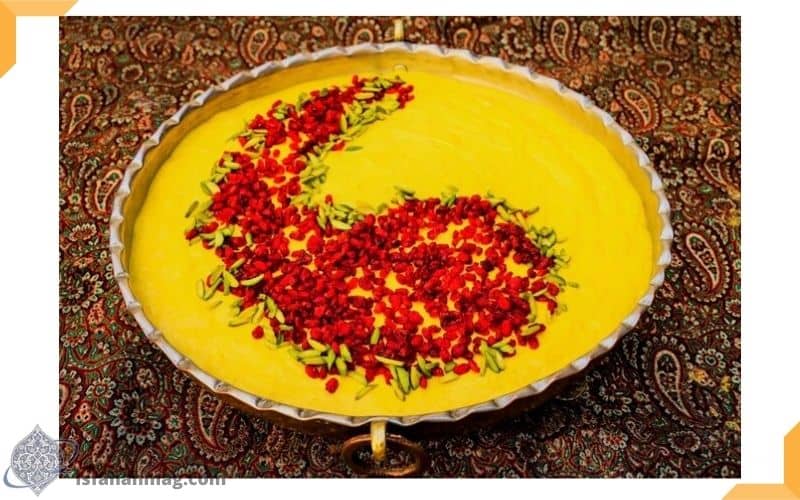 In the past, a poor girl went to the desert every day by force of her stepmother for spinning cotton and grazing cows; until the prince sees her and fall in love with her.
The family of the boy was against the marriage of these two; that's why the girl makes a vow and cooks a Kaachi for solving her problem.
Isfahani women believe that the sky's eye shouldn't see this sweet dish and men and boys shouldn't taste it. For this reason, this sweet dish (Kaachi) is not being divided among strangers and those people who are outside of the house.
Read More about: The best cafes in Isfahan
Gushfil or Baklava with dough;
Gushfil Dessert
Gushfil is in the category of special Isfahani pastries that that has many advocators. This special and delicious dessert is being sold in Ramadan month besides Zucchini (Zulbiya) and Okra (Bamiye), but the people of Isfahan may prepare or serve this dessert at any time.
The delicious Gushfil is being prepared with egg, yogurt, flour, and saffron and it is served with dough. The people of Isfahan eat Baklava like Gushfil, in a traditional way with dough. You can prepare this dessert and eat it with dough to experience a different food compound.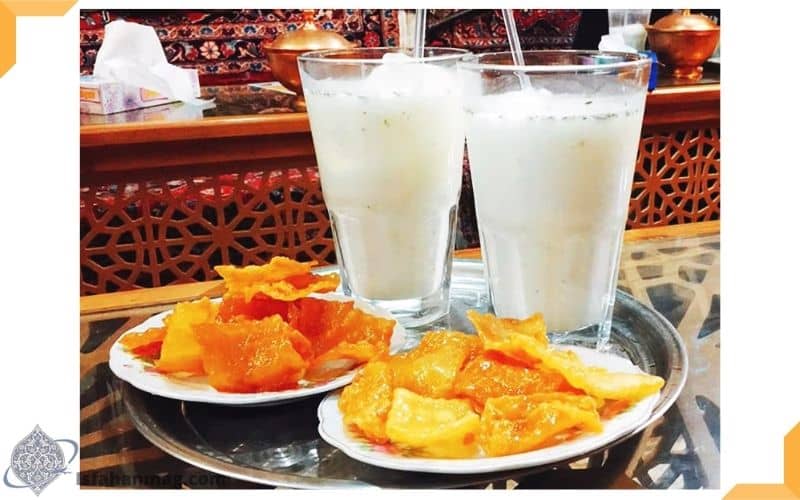 Gushfil is a delicious pastry that is found in abundance in confectioneries in the month of Ramadan. For preparing of Gushfil, the ingredients of yogurt, egg, saffron, flour and chafed cardamom is used.
After Gushfils are fried in abundant oil, they are being put in a concentrated syrup to completely baste with it.
The people of Isfahan eat this pastry with a local and concentrated dough and also believe that these cold and warm are complementary. In addition to Gushfil, they also try Baklava with dough. If you went to Isfahan city, surely try this interesting food compound.
Read more: Khoresht Mast
The food culture of Isfahan
Isfahani foods are divided into two parts in most of the cases; either they are broth-like and the bread is being sliced in them (sop) or they are Haleem- like and an attractive compound of rib /neck meat with grains that are beaten together and often serve with bread and fresh vegetables.
Meanwhile, there are a small number of pottages (Ash) are being cooked in Isfahan city that the role of meat is so important in them again.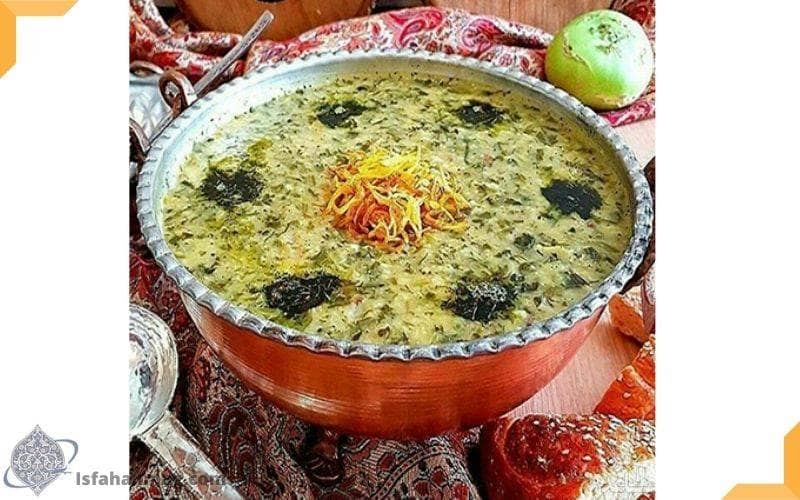 Let's skip the foods and reach to the most famous dessert of the city, which means yogurt feed that its ingredient is yogurt and fresh meat of sheep.
In general, we can say that the basics of cooking in Isfahan city are meat, because of its suitable climate, the livestock grow in a good condition and have delicious meats and also Golpayegani kebab is a solid document for this matter.
Cumin Shele Beryan
As you know, cumin is the most popular spice in central parts of Iran that it is used in cooking the traditional foods of Isfahan from a long time ago.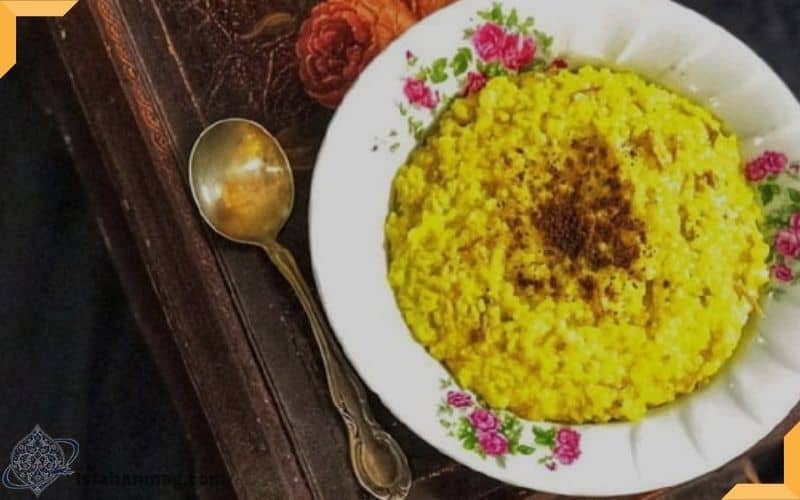 Cumin Shele Beryan that the cumin is the main part of it, is a Haleem- like food that has a taste like sweet dish (Kaachi) and it is served as a dessert in the refectories of Isfahan.
In the cooking this traditional, delicious dessert, the ingredients of sheep meat, cumin. Half-grain rice, salt, onion and other spices are used.
Frequently asked questions:
Does yogurt feed is really a feed?
No, unlike its name, it is not a feed, but also a delicious and ample dessert.
Is the compound of sour dough and sweet Gushfil is delicious?
Yes, despite many people thinking that the combination of these two are not compatible with each other, in addition, this food combination is very delicious, they are compatible with each other.
Why Sweet dish dessert (Kaachi) is called seven girls (Haft Dokhtar)?
Originally, the seven girls sweet dish (Kaachi-e Haft Dokhtar) is the name of a ceremony that the sweet dish (Kaachi) is cooked with the presence of seven girls and its story is rooted in mysteries.
Finally, it can be said that the food tradition in every city, can figure out a world of tourist attractions and be considered as a part of the rich culture of that city. So, using the food capacities is very important.
Isfahan city is no exception and as previously, it was referred to the introduction of its local and traditional foods, apart from the political, cultural, historical and artistic attractions of the food background in this city, it is very old and it was welcomed by the national and international tourists for over and over again.
So, we introduce that if you have a trip to Isfahan province, at least, test the taste of the traditional foods of this city for once; surely you didn't get regret it.
If you have more information about the traditional deserts of Isfahan or you know a dessert that is not referred this article, share your information with us and other users in the comments section of this article.
Which of the Isfahan desserts did have you ever test?