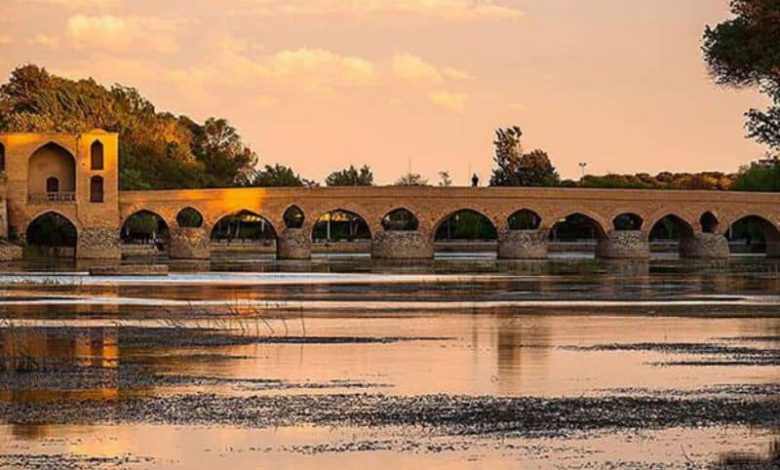 Isfahan has many bridges, each of which has its own greatness and antiquity. Along with all the famous bridges, this city hosts an old bridge, which is also called the Shahrestan bridge. In this article, we want to talk a little about this bridge and its history and see why this bridge was named Shahrestan, so if you want to get acquainted with one of the lesser-known ancient monuments of Isfahan, we suggest that Finally, be with us.
Shahrestan bridge
Shahrestan Bridge, which is known by various names such as Jay Bridge or Jasr Hossein Bridge, is one of the oldest bridges built in Isfahan and stands out on the Zayandeh Rood River.
According to the information obtained from historical books, the city bridge was built during the Sassanid era and was restored during the Deilamian and Seljuk periods.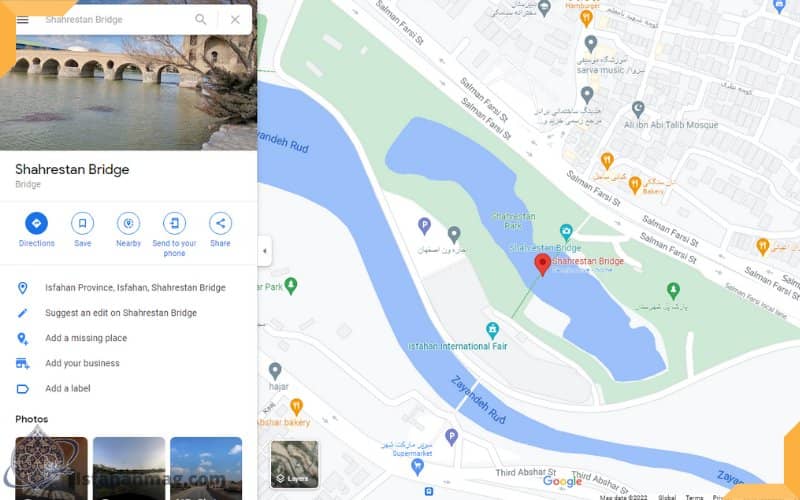 This old bridge is located in the east of Isfahan and is one of the historical attractions of this city. The city bridge is located in a village of the same name in Isfahan, and many people believe that the reason for naming it the city could be the same.
The reason for the fame of this bridge:
As we have already mentioned, Isfahan is the host of several historical monuments, each of which has its own history. When you visit these monuments, the first thing that comes to mind is the splendor of Iranian architecture.
Perhaps it is safe to say that the city of Isfahan and the architecture of its structures are among the best relics of ancient times. Shahrestan bridge is no exception to this rule and has a very attractive and of course magnificent architecture.
Every year, various exhibitions are held next to this historic bridge, and travelers can get acquainted with the culture of this land while crossing this bridge and admiring the intelligence of Iranian architects. Perhaps this is the reason for the popularity and fame of Shahrestan bridge.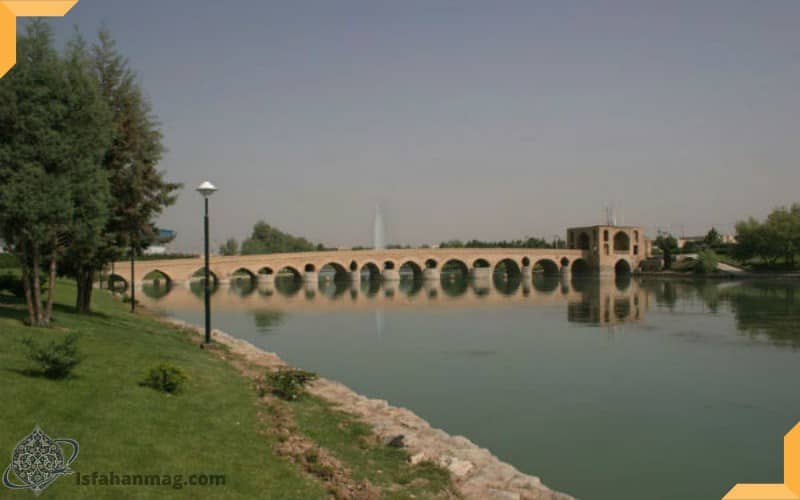 Features of Shahrestan bridge:
When you travel to this city with a tour of Isfahan, you will see many historical and cultural attractions, visiting all of which can fill your bag of experiences more than you think. Shahrestan bridge, as we said at the beginning of the article, is one of the oldest bridges in Isfahan.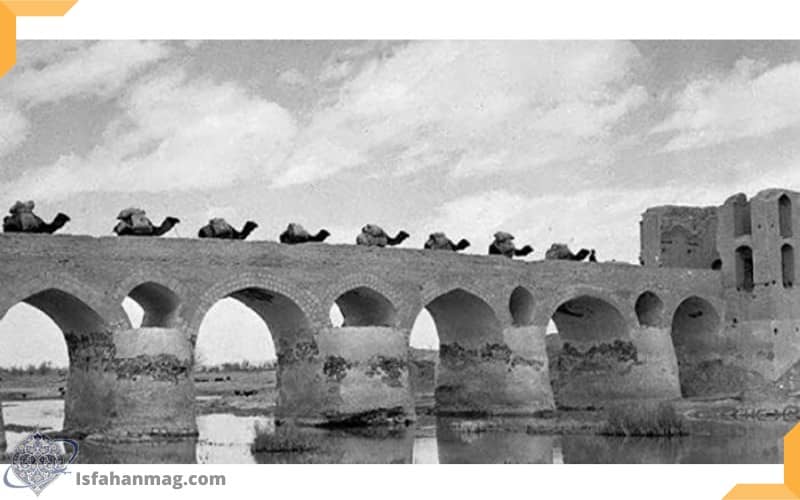 Its foundations are built on natural stones at the bottom of the river and its length from circular brick columns to its old paving reaches 105 meters and its width is about 5 meters.
The bridge has about 11 springs and 12 large stone foundations, which adds to its charm even more. Materials such as stone, brick, clay, mortar have been used to build this bridge.
You may not believe it, but in ancient times, this bridge was mostly used for military and war purposes, and the upper part of it, which was used for crossing, has been destroyed. Have a camera with you when you walk on this old bridge and make the most of its beautiful architecture.
In addition, the natural scenery that stands out next to this bridge can tempt you to visit Isfahan and its historic bridges more than before.
A few steps away from the city bridge, there are other historical monuments such as:
the shrine of Al-Rashed Ballah (Abbasid Caliph)
Sarviyeh Castle
and Hesar Jighar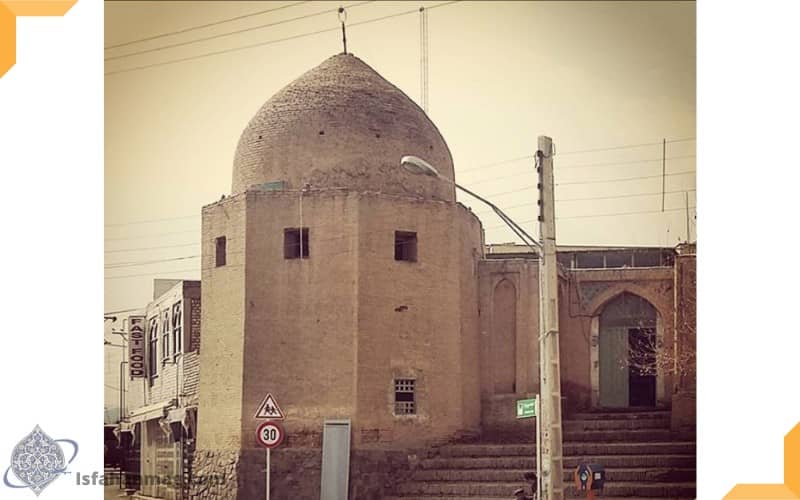 which can create a unique experience for you. the name of this bridge was registered in the list of national monuments of Iran in 1384.
The address of Shahrestan bridge
When you reach the beautiful and historical city of Isfahan with an inner tour, all you have to do is ask the residents of this land for the address of Salman Farsi Boulevard. When you go 3 km east of Isfahan, you will encounter a beautiful bridge from afar, which is the city bridge.
Conditions of visiting Shahrestan bridge:
You have several options to visit the city bridge, one of which is tourist tours. Tourists and tourists can visit it every day and there are no special restrictions in this area and it is enough to pay a small amount for the entrance.
Visiting hours are also possible every day, even on Fridays, in the morning and evening from 08:00 to 13:00, and also from 15:00 to 22:00.
As we mentioned above, in order to preserve and not destroy the Shahrestan bridge, it can only be crossed on foot. Due to the fact that Isfahan is the busiest tourist city in Iran, the conditions for traveling to it by any vehicle are provided. If you do not want to buy a plane ticket to travel to this city,
Your next option will be and finally, you will have a bus trip ahead. Of course, these options are suitable for when you decide to use the public transport fleet.
How to access by subway:
You can take a taxi, bus or subway to get to the city bridge, but if you want to go to this spectacular place by subway, the 33rd bridge station will be the most suitable option for you, although you have to go some way by bus or take a taxi. Near this bridge, suitable amenities are provided for visitors to experience a sweet journey with peace.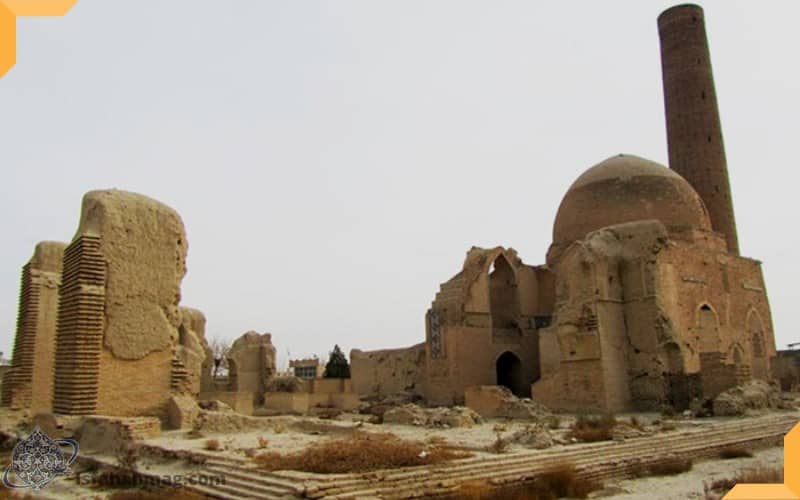 Nearest tourist attractions and hotels:
Jey mosque
Tomb of Al-Rashed Ballah Khalifa Abbasi
Old castle of Isfahan called Saravieh
Hessar Jey
Hotels close to this bridge:
Aali Qapu hotel
Aseman hotel
Sheykh Bahaii hotel
Teachers home number4 and 3
The distance of Shahrestan bridge to the center of city:6.3km
Read More: Best Hotels in Isfahan
The Conclusion:
Isfahan is one of the historical cities of Iran and has been hosting attractive and wonderful historical monuments for many years.
When you travel and decide to reach half of the world, you will be faced with several tourism options. Among the big names such as Aali Qapu Bridge, Sheikh Lotfollah Mosque and 33 pol bridge, the name of the old bridge like Shahrestan Bridge may not be prominent, but remember that this bridge is one of the oldest bridges in Isfahan and can be visited more Introduce you to Iranian and Islamic architecture in advance.
Question and answer:
Where is the Shahrestan bridge?
Shahrestan Bridge is located 4 km east of Isfahan on Salman Farsi Boulevard. To go to Shahrestan Bridge, we enter the second Mushtaq from Bozorgmehr Square and cross the river to enter Salman Farsi Boulevard.
What is the reason for naming the Shahrestan bridge?
In the past, there was a village called Shahrestan around Shahrestan Bridge and since then this bridge has been known as Shahrestan Bridge and now it has been registered in the list of national monuments of Iran with the same name
What are the other names of the Shahrestan bridge?
Afrokhi Esfahani in the book Mahasen Esfahan, which is in Arabic, mentions this bridge as Jasr Hussein and names the nearby buildings as Qasr Moghireh and Qasr Yahya.

Do you have the experience of standing in the opening of the bridge and staring at Zayandeh rood? How about the experience of crossing the bridge? If you have an experience, we get glad that you write it for us.