About isfahan
Assarkhaneh Shahi Museum in Persian(Oil-Press House)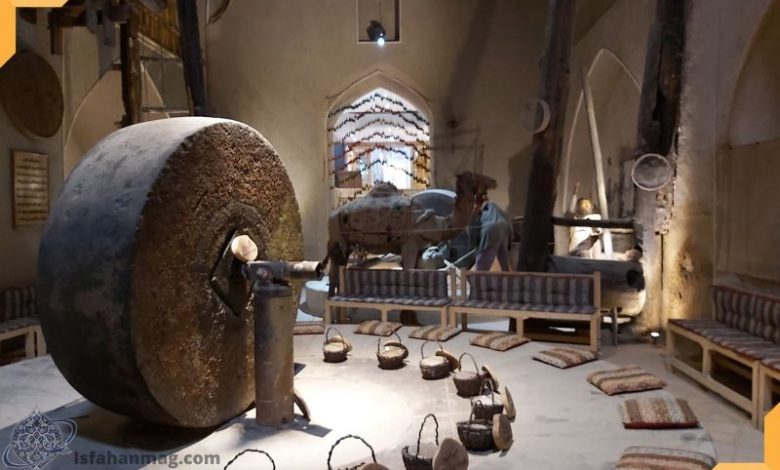 Assarkhaneh Shahi Museum is an ancient oil mill built at the same time as Grand bazaar Isfahan and Molla Abdollah School, was constructed during the reign of Shah Abbas I in the Safavid era.
Vegetable oils have been part of human culture for millennia. Exploiting their surrounding rich environment through their own wisdom and intelligence to meet the habitual needs, Iranian people planted the oilseeds which were arable and available virtually everywhere to use extracted oils for lighting their oil lamps.
Assarkhaneh Shahi Museum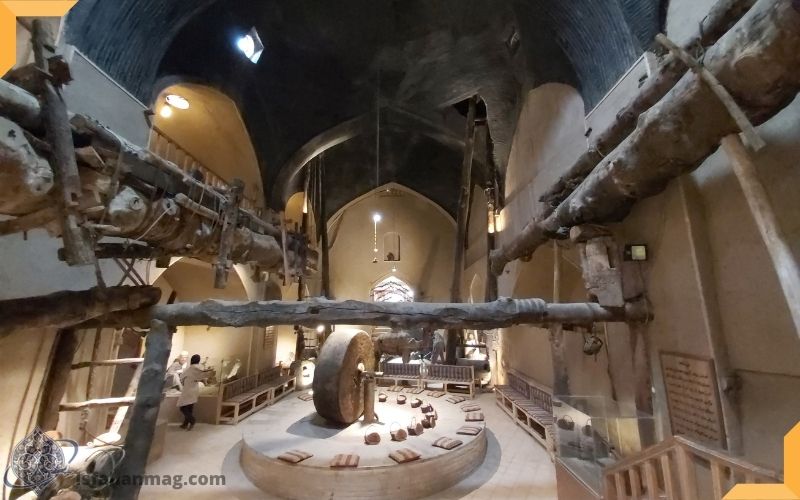 making the process faster and easier as much as possible, some mechanisms and devices were step by step invented In order to build a structure for oilseeds extraction.
Although the devices seem so simple by comparison with the present machines and technologies, they had been very effective in their own time this apparatus was composed of a pair of round grindstones; the lower stationary one namely bedstone was large and thick with a hole on the center onto which the smaller one is mounted and revolved bull or camel powered so as to crush and grind larger seeds such as Linseed and Castor.
The Oil-Press Houses were specifically architected in two floors: the first floor was the entrance toward storages and vats where some oilseeds had been ground. The basic structure, oil press mechanism, and grindstones were located on the lower floor whose ceiling formed from several interconnected circles.
AS population growth had urged more need to oil, oil press Structure had developed into a larger and more particular mechanism assembled inside some stone or brick made buildings called 'Oil-Press House' (Assarkhaneh Shahi Museum in Persian).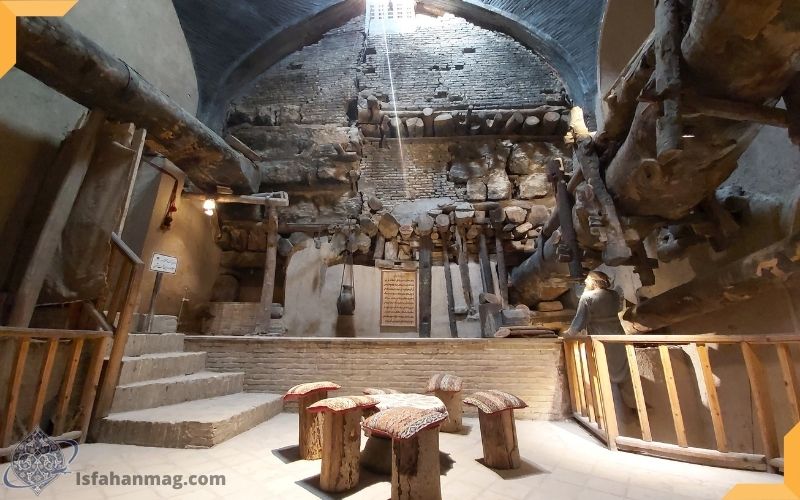 To produce oilseeds such as Castor Sesame. Poppy and Safflower had been smashed in one of the millstones at first and mixed by water to make the oil cake for eventually repressing that cake In the heart of Oil-Press House in a compartment named Pillar Room (Teerkhaneh In Persian) due to its wooden pillars.
While some extracted seed oils were edible like Sesame oil, the Castor and Safflower oils were used in oil lamps and soap making. Also, some other oilseeds were consumed directly In culinary and medicinal uses along with lighting and make-up applications.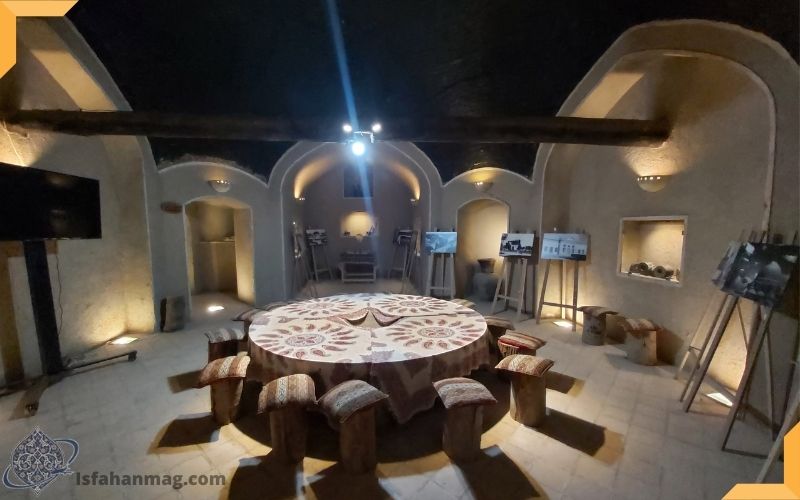 The Royal Oil-Press House (Assarkhaneh-e-Shahie in Persian), dates back to the Safavid era once it was a part of Qaysarieh at Isfahan Grand.
Immediately on entering the Royal Oil-Press House (Assarkhaneh Shahi Museum), we could see the Pillar Room which comprised of two pits [Pachal in Persian] and two pillars So that the grind-stone set in the middle.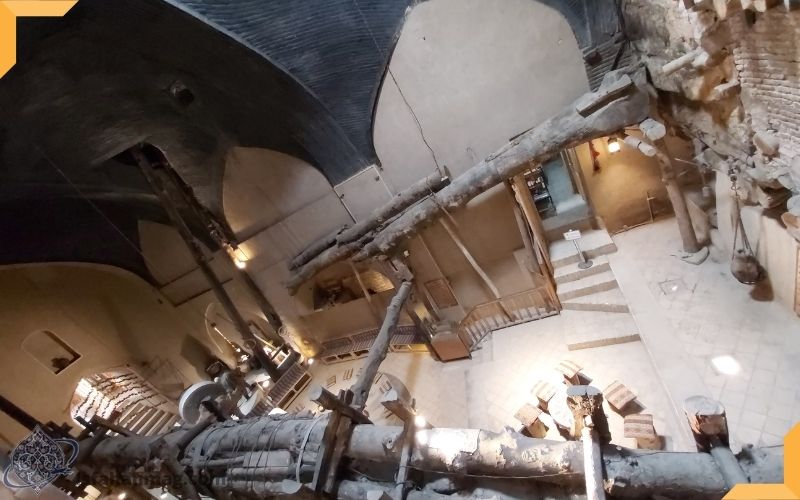 The upper storage is used for storing and roasting the seeds whereas the lower one is used for grinding the oilseeds and storing UP the oils.
In 2017, the museum received the International Council of Museums (ICOM) award as the best small museum.

Have you ever visited the Oil-Press House(Assarkhaneh)? Which part of this building is more beautiful and more spectacular in your opinion?
Share your viewpoint about this Oil-Press House with us.